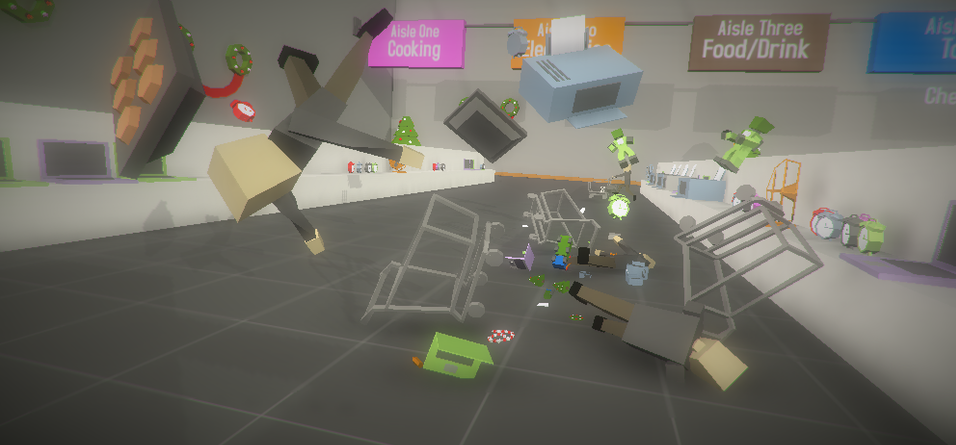 Last Chance Supermarket
A downloadable game for Windows, macOS, and Linux
Last Chance Supermarket is an exhilarating shopping experience, with death lurking around every aisle.

The game involves madly rushing around the shops late on Christmas Eve, trying to purchase a few special things for the big day. You only get one chance a year to really show your family how much you actually care, so make sure to get everything on that list! Try not to buy too much extra stuff though as money is tight and your wife is fussy about clutter! Above all, however, please don't get yourself killed by a speeding shopping cart...

Use your mouse to steer the shopping cart around and sidle up to the things you wish to purchase, whereupon pressing the spacebar will pop them into your trolley.
This game was made in 48 hours for Ludum Dare #28.
You can follow me on twitter @SebastianLague, or have a look at the game development tutorials on my YouTube channel.
Download
Click download now to get access to the following files:
Last Chance Supermarket (PC).zip
9 MB
Last Chance Supermarket (LINUX).zip
11 MB
Last Chance Supermarket (MAC).zip
15 MB
Last Chance Supermarket.unity3d
1 MB